Am kicking myself back into moving on - not easy given the current challenges, but am doing it.
Main target for this week is to make a new appointment with my wonderful GP, having cancelled the last one because things just felt too bad to admit to him. Secondary target is to make an appointment for a massage, having cancelled the last one because my arms were so bad I couldn't face anyone seeing them.
Looking for positives is another thing I intend to do - yesterday's positives were:
Allowing myself the luxury of a lay-in
Getting a decent night's sleep
Not needing Valium
Going to see Much Ado with the family, at E's school - and managing it without panics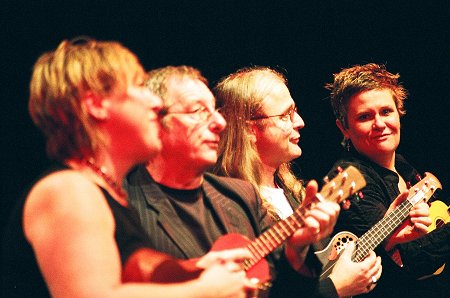 Tonight we are all going to see
St Agnes Fountain
at Hitchin - that will be good, a real high point, and I am looking forward to it. Have been playing their CDs on the journeys to school - it's helped a lot, a sort of positivie kick to the start and end of the day.
Did some CBT work on thoughts and feelings around the BLPT saga yesterday. Still continuing the
grounding
activities, trying to limit the dissociation as much as possible.
D & I wrote my CPA review and new CPA on Thursday. A much more positive experience than the last one - and she has already said a copy will be wtih me by email soon; it's being typed up at the moment. Very different. Risk assessment was scary ... know it was right to be honest, but still scary to se where I am at the moment. Things can only get better, right?
Lots of things on the list to be done, to be looked at. I need to pace myself, and remind myself that I can do this and that the support is there. Asking for it is a challenge to be worked at.