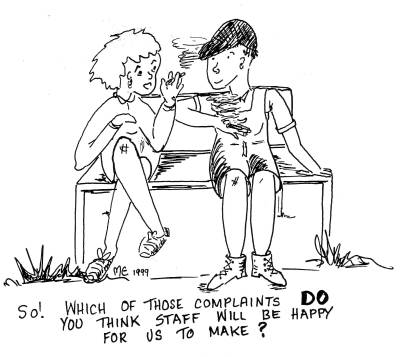 Stop telling me you are listening to service users if you are not going to bother to reply to queries sent to your Communications department, the Trust Board, Directors - or most (it seems) of the people I try in vain to contact.

Stop promising me weekly updates on my complaint which never materialise.

Don't ask me to download a nomination form for effective teams from your website when the form cannot be downloaded because your link is wrong.

Stop wondering why service users give you a low rating when management staff refer to one such user as "that woman" and another member of management forwards that description on to said user.

I'm ready to give up now. Please can I jump ship? You win.